Another A-Rating review on Angie's list from Nichole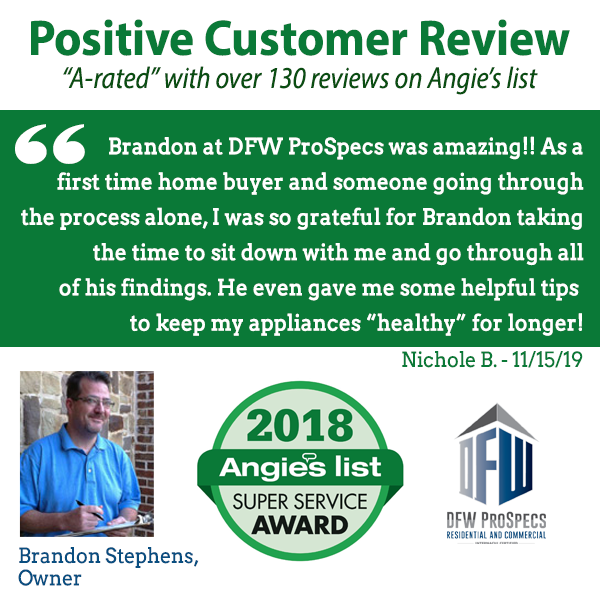 Love reading these positive, A-rating reviews on Angie's list for DFW ProSpecs. Love helping our customers, especially when you see notes like this from first-time home buyers.
If you are in need of a home inspection, contact us for your inspection needs: 972-467-3851 or dfwprospecs.com.
Click here to request an inspection.
Thanks! -Brandon
Check out these reviews below!