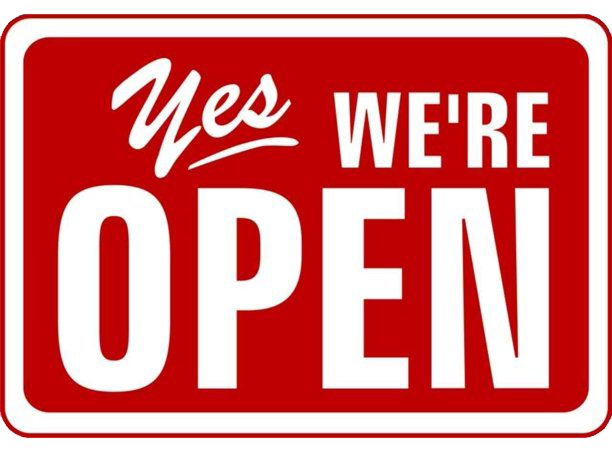 Attention all Buyers, Realtors & sellers:
We have had lots of calls and emails asking if we are open for business and the answer is YES!  As you may heard recently, Governor Abbott confirmed that the Real Estate industry is considered an essential business. We are able to assist you with your pre-purchase inspection, pre-listing inspection, new construction inspections and your 1 year home warranty inspection.
As a bonus we are running a COVID19 special – $75 off of any home inspection.  Just mention COVID19 for the discount. This offer expires 5/31/20. This always includes a free re-inspection to verify all repairs were completed and done according to current standards. We are the only company in Texas that offers this service for all of our clients.
We are using all safety protocols as outlined by the CDC, using protective equipment and urging our clients to do a phone review instead of face to face interaction. We care for you and your family and look forward to serving you.
Brandon Stephens, Owner
DFW ProSpecs
Your greatest investment deserves a COMPLETE inspection!
Residential & Commercial Inspection
DFW ProSpecs (Home and Commercial Inspections) is located in Texas and serves the entire Dallas-Fort Worth area. Counties served include Dallas, Tarrant, Parker, Rockwell, Denton, Collin and Johnson Counties.
Whether you're buying or selling a home, having a professional home inspection from a leading home inspection company will give you peace of mind and assist you in a fair and smooth transaction. We take great pride in every inspection we perform. When the inspection is over, your inspector will prepare a detailed inspection report regarding the property.
We serve the cities of Dallas Fort Worth, Allen, Frisco, Mckinney, Plano, Lewisville, The Colony, Richardson, Irving, Garland, Mesquite, Rockwall, Rowlett, Arlington, Desoto, Waxahachie, Corsicana, Decatur, Keller, Southlake, Irving, Sherman, Denison, Gainesville, and Denton just to name a few.
Call us today!
972-467-3851
Your greatest investment deserves a COMPLETE inspection! Pre-Purchase Inspection
A home inspection is a visual process where all of the items typically used within a home are tested and/or operated to verify proper operation or installation. Click here to learn more. New Home Construction Inspection
New construction inspections are performed at the completion of construction, but prior to your final walk through with the Builder's Customer Service Representative or Superintendent. Click here to learn more. Commericial Property Inspection
Commercial properties need inspection services in a similar way that residential constructions or homes do. These are services we can help with to ensure everything is working properly. Click here to learn more. Pre-Warranty Expiration Inspections
Warranty inspections are performed during the 11th month of your 1-year Builder Warranty. The inspection will be performed to verify that proper building techniques were used and that the various components of the home were properly installed. Click here to learn more. Investor Property Inspections
Investor property inspections (includes multi-unit housing) are performed prior to purchase as well as periodically during ownership. Pre-purchase inspections are performed to identify defects prior to taking ownership to negotiate repairs or price adjustments which reflect the condition of the property. Click here to learn more. Pre-Listing Inspections
Having the home inspected prior to placing on the market is the ideal way to identify and either repair or disclose the issue found in the Inspection Report. Obviously, repairing the items would be the most beneficial towards completing the sale. However, there may be financial reasons where the owner can't make the repairs. Disclosing them up front and pricing the home based upon that disclosure will often times produce a higher net sales price for the owner. Click here to learn more.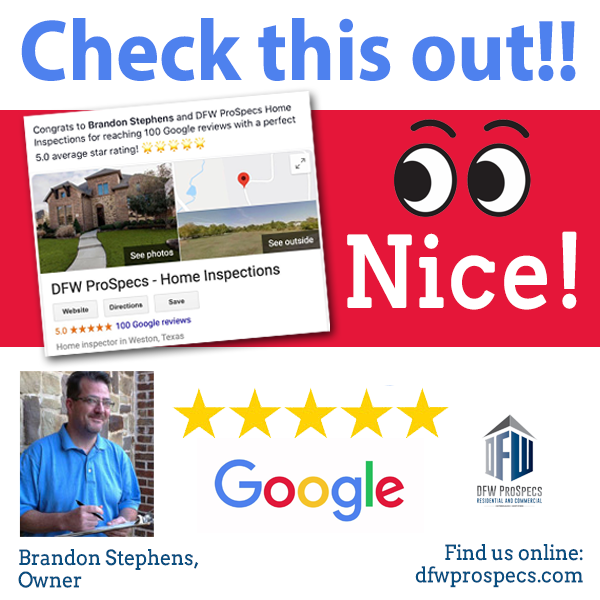 1. Only inspector in Texas who offers FREE re-inspections!
2. In Texas, inspectors do not have to inspect a roof if it is deemed "unsafe". We inspect ALL roofs!
3. We have experience as a catastrophic insurance adjuster – that knowledge comes in handy!
4. We offer $25,000 in warranty coverage (90-days) with 5 year roof leak coverage – that's good stuff!
5. We will follow up with you one year post inspection – no one else does that!
Plus Completed Inspections
Check out our latest blog posts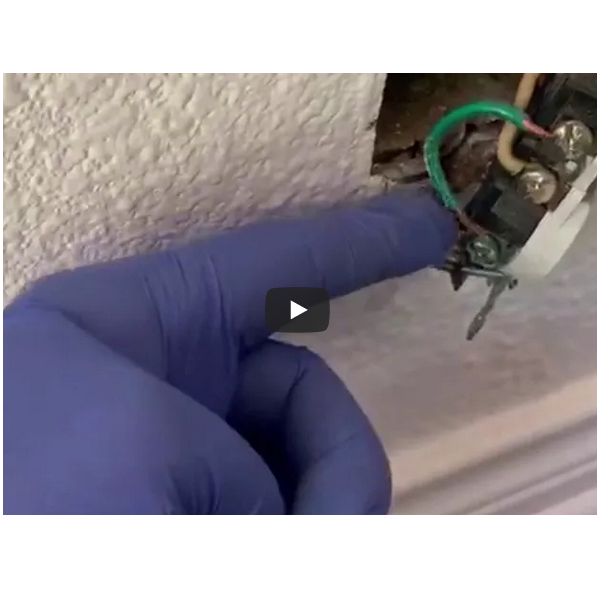 Faulty wiring can be dangerous
With any home inspection, you want to check for possible faulty and dangerous wiring. Look what I found … For all your home inspection needs, contact us at 972-467-3851 or online.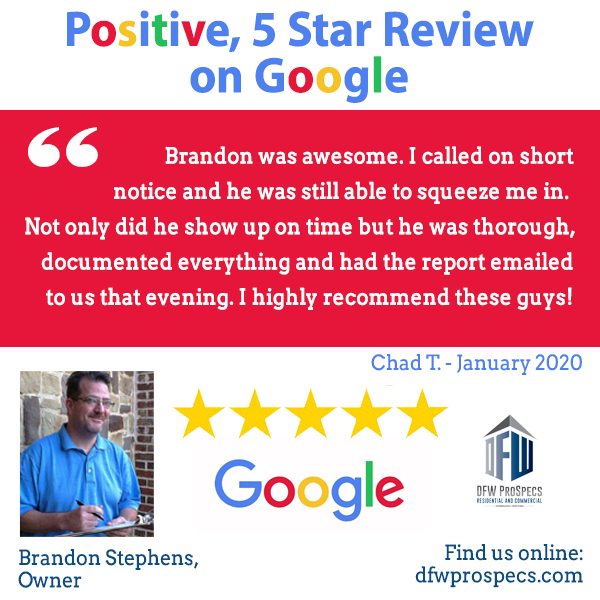 Another 5-star Google Review
Love reading these positive, 5-star online reviews for DFW ProSpecs. Love helping our customers, especially when they need it fast.  I love seeing the line, "I highly recommend these guys!"
Check out our many YouTube videos
At DFW ProSpecs we believe in a simple motto:  Your greatest investment deserves a complete inspection!  One way we attempt to educate our clients is through the use of video.  We have a long history of uploading videos to our YouTube channel to showcase some of the work we come across in our inspections. We would encourage you to subscribe to our YouTube channel so you can keep up with the many videos we will post in the future. Subscribe to our YouTube channel below. Call us today!
972-467-3851
CHECK OUT OUR ONLINE REVIEWS!