5-Star Google Review from Nicole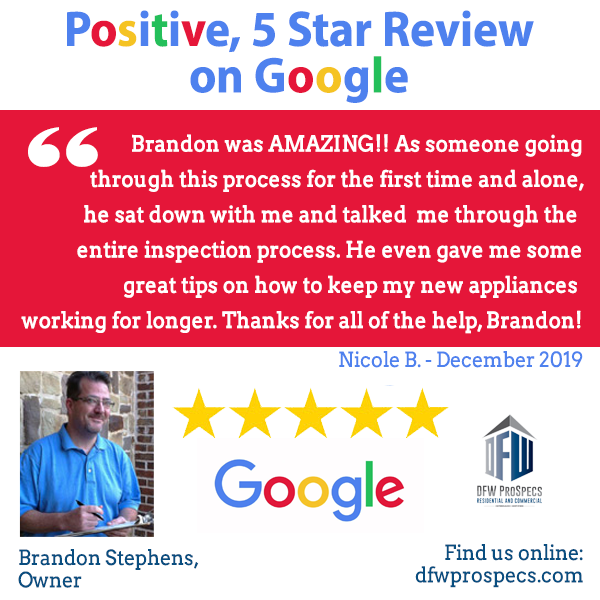 Love reading these positive, 5-star online reviews for DFW ProSpecs.  Love helping people through the entire process which can be complicated for some. It's how we do things at DFW ProSpecs.
If you are in need of a home inspection, contact us for your inspection needs: 972-467-3851 or dfwprospecs.com.
Click here to request an inspection.
Thanks! -Brandon
Check out these reviews below!