5-Star Google Review from Adarsh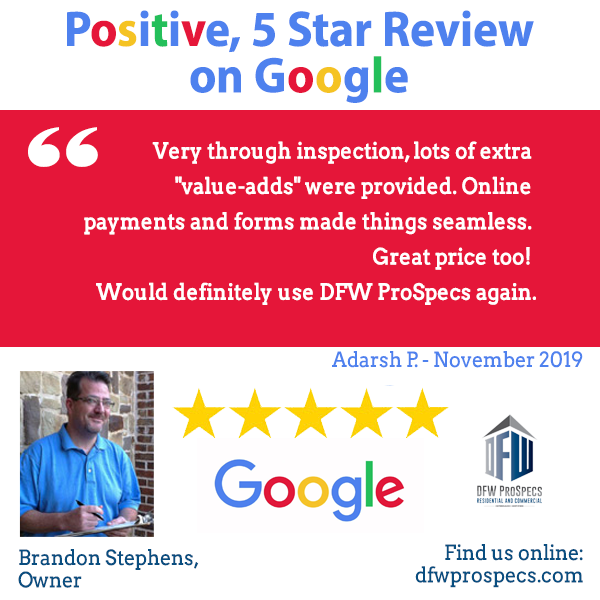 Love reading these positive, 5-star online reviews for DFW ProSpecs.  Just love this quote, "Would definitely use DFW ProSpecs again" – now that's a compliment I love to hear.
If you are in need of a home inspection, contact us for your inspection needs: 972-467-3851 or dfwprospecs.com.
Click here to request an inspection.
Thanks! -Brandon
Check out these reviews below!